Send Inquiry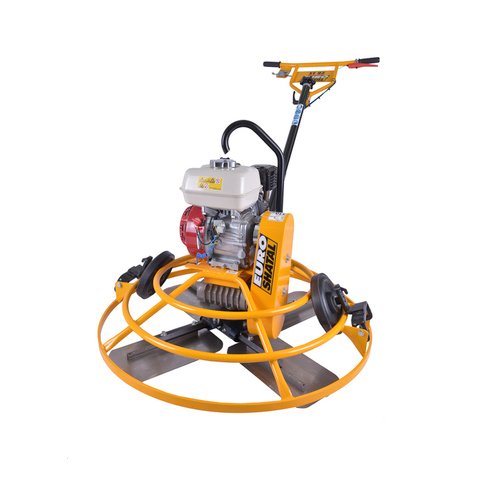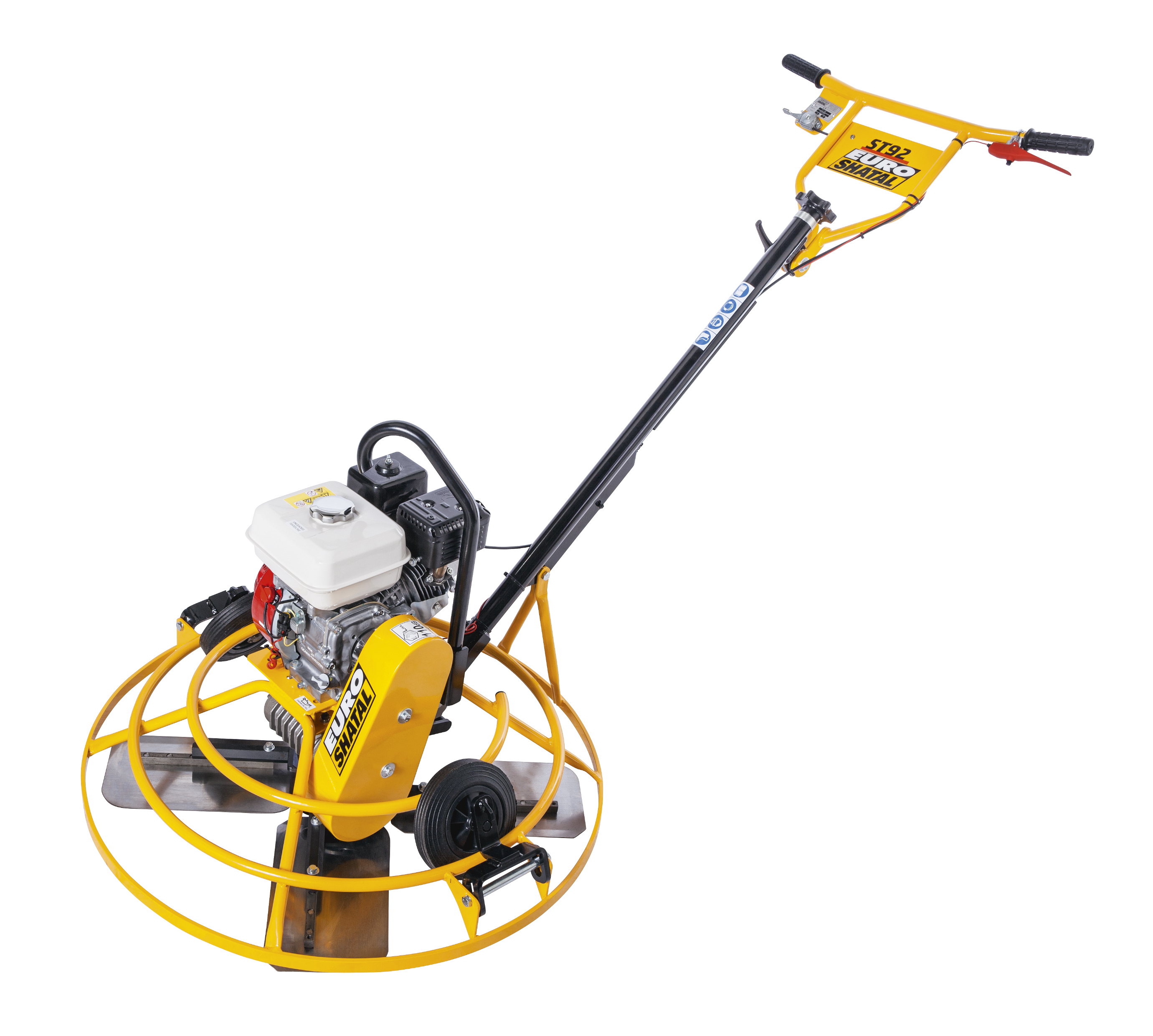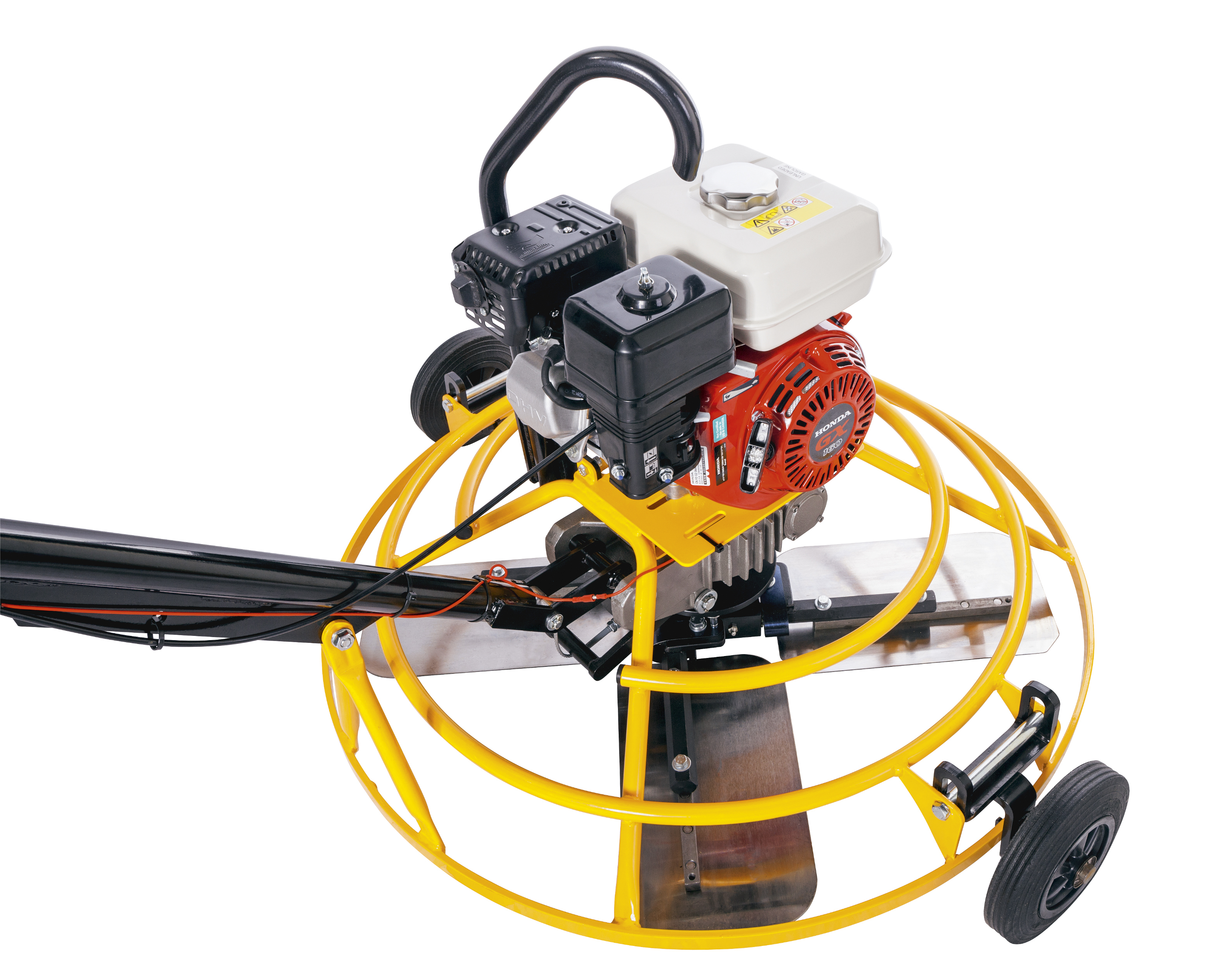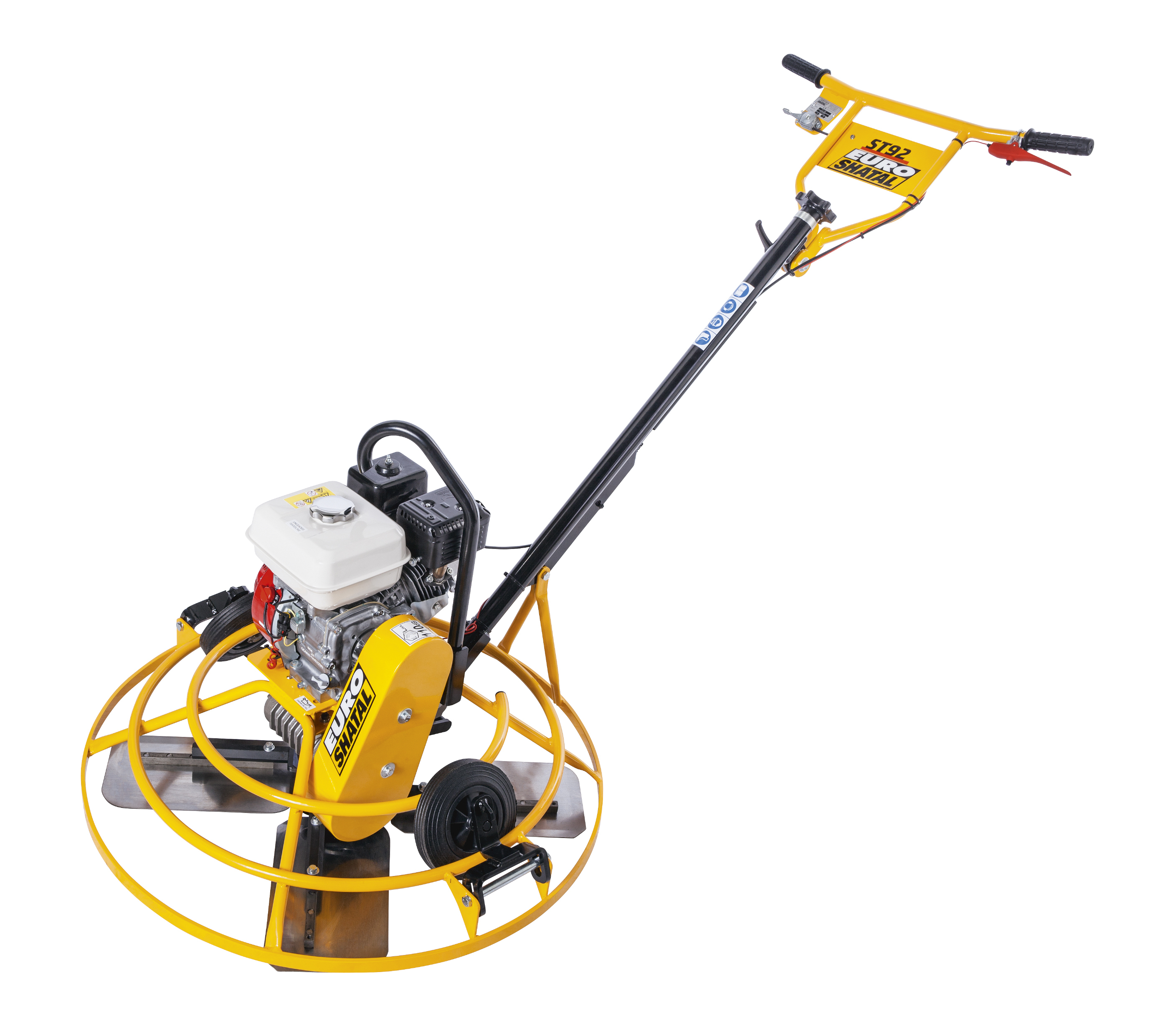 Product Description
CE DECLARATION OF CONFORMITY
We hereby declare that the equipment described below conforms to the relevant fundamental safety and health requirements of the appropriate CE Directives, both in its basic design and construction. This declaration will cease to be valid if any modifications are made to the machine without our expressed approval.
Product :
Power Trowels Model : ST62L
The said product has been sound tested per Directive 2000/14/EC

| | | |
| --- | --- | --- |
| Conformity Assessment Procedure | Measured sound power level | Guaranteed sound power level |
| Annex VI | 95 dB(A) | 95 dB(A) |
Relevant CE Machinery Safety Directives : 2006/42/EC, 2004/108/EC, pr EN 12649, 2000/14/EC Appropriate internal measures have been taken to ensure that series-production units conform at all times to the requirements of current CE Directives and relevant standards. The signatories are empowered to represent and act on behalf of the company's management.
Safety Instruction :
Laws governing safety aspects on machinery may vary between countries but the following guides will useful to all operators:
Before starting, carefully read the machine maintenance and operating manual and follow all the instructions.
Use unleaded fuel only, for gasoline engines.
Never operate the machine without the belt guard.
Keep hand and feet away from moving parts while the machine is running.
Do not operate the machine in closed places and inflammable environment.
Operating the machine is advisable only with good lighting conditions.
Hearing protection must be worn.
Foot protection must be worn.
Do not touch hot surfaces.
Technical Specification :

Models
Cat. No.

ST92ROBIN GASOLINE
M12700

ST92 HONDA GASOLINE
M12700.A

ST92 HONDA GASOLINE
M12700.K

Weight

Net Weight

Kg

87

87

117

Operation Data

Max. Operating speed (At Engine speed 3600 rp

rpm

145

145

145

No.Of blades

4

4

4

Drive Motor

Model

Robin EX17 Recoil start

Honda GX160 Recoil start

Honda GX240 Recoil start

Output

HP

6

5.5

8

Engine speed

rpm

3600

3600

3600

Fuel tank

Litres

3.6

3.6

6

Engine oil SAE 15W/40

Litres

0.6

0.6

1.1

Noise And Vibrations

Sound power level according to BS 5969 type 2 & IEC 651 (*)

Low idle LwA=dB(A)

84

84

87

Vibration values a=m/s2

The hand - arm vibration values according to ISO 5349

1.9

1.9

1.8
Dimensions :

Model

A

B Length

C Height

D Handle Folded

E Handle Folded

Net Weight

Robin Ex-17

Robin Ex-27

Honda GX-160

Honda GX-240

ST92

900

1900

700 & 1100

1550

960

87

-

87

99
Transport To Work Site :
To avoid burns or fire hazards,let engine cool before transporting machine or storing indoors.
Turn fuel valve to the off position and keep the engine level to prevent fuel from spilling.
Tie the machine to the vehicle to prevent sliding or tipping over.
Instruction For Lifting Machine:
Never walk or stand under a machine being lifted.
Use only the frame lifting hook (1) for lifting the machine.
Use only tested and authorised lifting equipment.
Operation:
Engine Check Before Starting
Fill fuel tank.
Check oil level in engine crankcase and top up necessary type of oil according to manufacturer's instructions.
Lift the wheels.
Open the extension handle and adjust to a comfortable working height.
STARTING THE ENGINE - SEE PICTURES 1-6 PAGE 9 - HONDA GX-160 / GX-240 ; SEE PICTURES 10 -14 PAGE 9 - ROBIN EX17
Operating The Machine
Note :
Always operate the trowel using the Dead Man Control H andle. Always ensure that the black knob is in the outward position. Do not operate with this knob in the inward position. This is to be used only when or during starting the engine.
Assembly of the float disc
Place the trowel on to the float disc.
Rotate the blades so that the blades move underneath the 4 L shaped brackets.
Rotate the blade adjustment knob so that the blades rise.
Ensure that there is sufficient pressure on the blades and that the disc is tightly attached to the trowel.
Note : The trowel is to be used only by experienced operators. They must have the knowledge of when the concrete is ready to be troweled , the angle of the blades and the operating speed. These instructions should be used as general guidance only.
Floating Concrete :

Use the float disc or the blades set at a small angle for floating.
The concrete should be sufficiently set before the floating operation takes place. This must be determined by the operator.
Floating is done at a low speed. To have the machine move to the right bear down slightly on the handle. Lift gently on the handle to have machine move to the left.
Do not operate machine in one spot but keep it moving over the surface for either floating or finishing of concrete. If machine is allowed to stand in one spot while not operating , lift up on the handle to break loose the suction on the trowels and move to a new spot before starting to operate the machine.
Finishing Concrete :

The finishing operation is carried out with the blades set at a large angle and at a high speed.
STOPPING THE ENGINE OPERATOR POSITION - SEE PICTURES 7-9 PAGE 9 - HONDA GX-160 / GX-240 ; SEE PICTURES 15-17 PAGE 9 - ROBIN EX17
Important Advice :
The manufacturer declines all responsibility for loss or damage resulting from misuse or any modification or alteration that does not conform to the manufacturer's original specifications.
At the workstation, the sound pressure level may exceed 97 db (A). In this case individual protection measures must be taken
Spare Parts Ordering :
When ordering spare parts, please mention machine serial no., part no. and description.
Scrapping :
In the event of deterioration and scrapping of the machine, the following items must be disposed of in accordance with the requirements of the legislation in force.
Main Materials:
Engine : Aluminium (AL), Steel (AC), Copper (CU), Polyamide (PA)
Machine : Steel sheet (AC)
The instructions for use and spare parts found in this document are for information only and are not binding. As part of our product quality improvement policy, we reserve the right to make any and all technical modifications without prior notice.
Maintenance Schedule :
Check all external screw connections for tight fit approx. 8 hours after first operation.

Parts

Maintenance

Maintenance interval

Air filter

Engine oil

Other parts

Check for external damage and tight fit.
Check foam and filter insert clean or replace if necessary.
Check oil level, top up if necessary.
Remove all dirt, stones etc. from the Power trowel after each day of operation..

daily

Belts

Check tension and wear - replace if necessary.

Weekly

Engine

See engine manufacturers handbook



Maintenance :
Monthly maintenance :
Perform maintenance work on engine according manufacturer's instructions.
Check belt tightness and tighten if necessary. Belts should be move 10 -15 mm when pushed by the thumb.
Check and retighten bolts and nuts.
Apply grease to the 4 grease nipples on the spider block.
INSTRUCTIONS FOR ORDERING
Please State Machine Details in the Following Sequence:
Machine Serial Number
Part Number, Description and Quantity of Parts
Full Delivery Address
Manufacturers Liability and the Use of Genuine Spare Parts
Liability for this machine is accepted only when the machine is defective from the outset. Liability is reduced or nullified in the event that the user fails to comply with the operating and maintenance instructions and uses spare parts which are not guaranteed.
Cat No : M12700.A
With centrifugal clutch, 5.5 HP Honda gasoline engine, including a wheel set
weight: 87 kg
diameter: 90 cm
Enter Buying Requirement Details